Osaka
1-1、2Chome,Edobori, Nishi-ku, Osaka 550-0002, JAPAN
Osaka 550-0002, JAPAN
TEL +81-6-6443-5644
FAX +81-6-6443-2319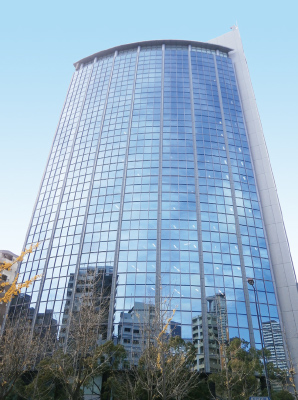 Tokyo
9-16, 1C home, Kaji-cho, Chiyoda-ku, Tokyo 101-0044, JAPAN
TEL +81-3-3252-7520
FAX +81-3-3252-8236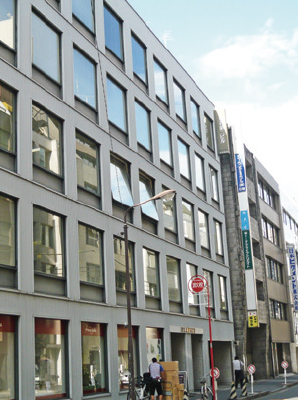 Nagoya
1-1, 2Chome, Sakae, Naka-ku, Nagoya 460-0008, JAPAN
TEL +81-52-201-2008
FAX +81-52-201-7767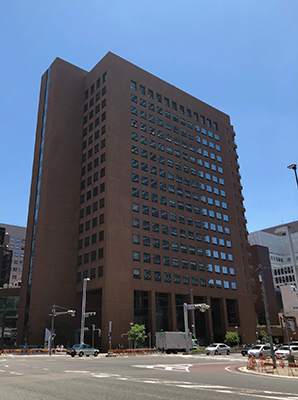 Nagoya West color center
37, Miya ichou,Nishi-ku, Nagoya 452-0839, JAPAN
TEL +81-52-501-6088
FAX +81-52-503-8323
Maruishi Plus Co., Ltd.(Investment ratio: 100%)
https://www.maruishi-plus.co.jp/
The head office/plant in Gifu manufactures plastic compounds mainly for the automobile industry. These products contribute to vehicle weight reduction, durability improvement and comfort enhancement.
Mie Plant has been specializing in processing and selling rubber and related materials, producing plastic injection molding, and coloring and repackaging materials into smaller size.
Head Office
88, 5-chome, Heisei, Ginan-cho, Hashima-gun, Gifu 501-6013
TEL +81-58-247-5944
FAX +81-58-247-5896
Mie Plant
310, Ano-cho tsurabe, Tsu-shi, Mie 514-2312
TEL +81-59-268-2020
FAX +81-59-268-2174
MARUISHI TECHNO Co.,Ltd.(Investment ratio: 100%)
PAINTS DIVISION
Paint is used everywhere around us. It not only adds color to products but also coats, protects and adds new properties and functionalities. The Paints Division continues to explore the potential of paints by exploiting its limitless color gamut.
AIR CONDITIONING DIVISION
We design and install air conditioning equipment as well as market and install water treatment equipment and chemicals. We undertake the maintenance of office and factory buildings together with a wide range of associated facilities. Our original technologies and expertise in construction and installation provide customers with a good working environment, which we aim to maintain and improve constantly.
Head Office
9-11, 3-chome, Ueno, Chikusa-ku, Nagoya 464-0082, JAPAN
TEL+81-52-725-7300
+81-52-712-1112
FAX +81-52-712-1181
+81-52-712-1134
Branch offices
Osaka, Tokyo
MARUISHI CHEMICAL (THAILAND) Co.,Ltd.(Investment ratio: 100%)
In October 2007, we founded a local corporation in Bangkok as our overseas base to deal with the rapidly growing Southeast Asian market. Designated as the Activity Eligible for Investment Promotion by BOI of Thai government, the corporation is independently financed. It is geared to pro-vide quality service to our suppliers and customers developing business in Southeast Asia.
Head Office
No.1023 MS Siam Tower 17th Fl., Room No.174, Rama3 Road,
Khwaeng Chong Nonsi, Khet Yannawa, Bangkok 10120 Thailand
TEL +66-2-164-1521
+66-2-164-1522
+66-2-164-1523
FAX +66-2-164-1520
MARUISHI CHEMICAL TRADING (SHANGHAI) Co.,Ltd.
The Chinese market is undergoing phenomenal growth. In November 2010, Maruishi Chemical Trading Co., Ltd. established a wholly owned local subsidiary in the Shanghai Waigaoqiao Free Trade Zone to act as its business hub in China. The company deals with the whole spectrum of chemical products (e.g. organic rubber chemicals, rubber, surfactants, and industrial chemicals). It supplies a huge range of products from Japan and other countries to Chinese customers who are expanding their business in wide-reaching fields and introduces to the rest of the world the excellent products manufactured in China.
Head Office
City Center of Shanghai B-1915,100 Zunyi Road,Changning,
Shanghai Zip Code 200051
TEL +86-21-6237-7020
FAX +86-21-6237-7010